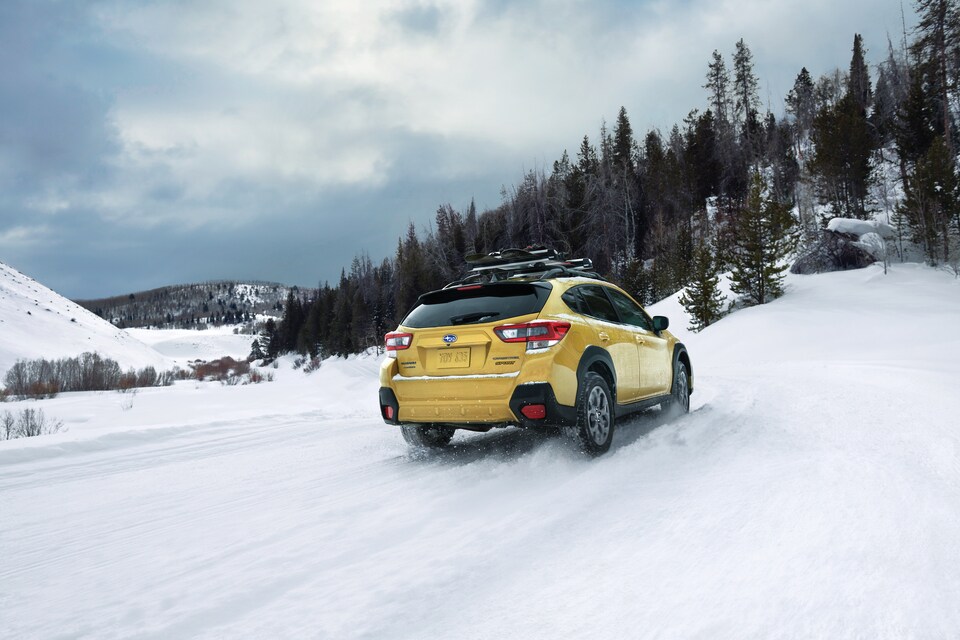 Experience Everything the 2021 Subaru Crosstrek Has to Offer
There are a lot of crossover SUVs for Pittsburgh Subaru drivers to choose from in today's driving landscape. It can be hard to decide which vehicle to choose. If you are looking for a crossover SUV that will not only have the responsive handling and the utility you want, but the versatility to be and off-road warrior, you may want to look in the direction of a 2021 Subaru Crosstrek. This Subaru SUV can be a revelation for many drivers, and you can find a great selection at Subaru of South Hills, located at 3260 Washington Road in McMurray, PA.
Choosing Your 2021 Subaru Crosstrek Trim Level
Canonsburg, PA drivers may get a little overwhelmed thinking that they are going to have to read a lot of window stickers before they get the right 2021 Subaru Crosstrek for their needs. Luckily, nothing is further from the truth. The sales team at Subaru of South Hills knows the Subaru lineup inside and out, so you can count on being able to learn everything you want to know about this Subaru SUV.
We know that what one Mt. Lebanon, PA driver expects from their 2021 Crosstrek won't be what another wants. Because there are so many different types of drivers, Subaru has offered multiple trim levels to try and accommodate all their needs. Currently, you can find the 2021 Subaru Crosstrek in four trim levels:
Base
Premium
Sport
Limited
Performance
While you are making your daily commute to and from Pittsburgh, you're going to want a vehicle that can offer you a pleasant and comfortable ride. The 2021 Subaru Crosstrek has what it takes to be able to give that to you. With 121.6 cubic feet of passenger volume, this Subaru SUV offers drivers a spacious ride where people can spread out and relax. Of course, relaxation is only a part of what you want from your driving experience.
Mount Lebanon, PA drivers will also get the benefit of 8.7-inches of ground clearance and Subaru's Symmetrical All-Wheel Drive. This combination means that the off-road terrain you want to conquer won't stand a chance when you are behind the wheel of a 201 Crosstrek. This Subaru SUV now features an available 2.5-liter four-cylinder engine that generates 182 horsepower. All the engines come paired with the standard continuously variable transmission (CVT).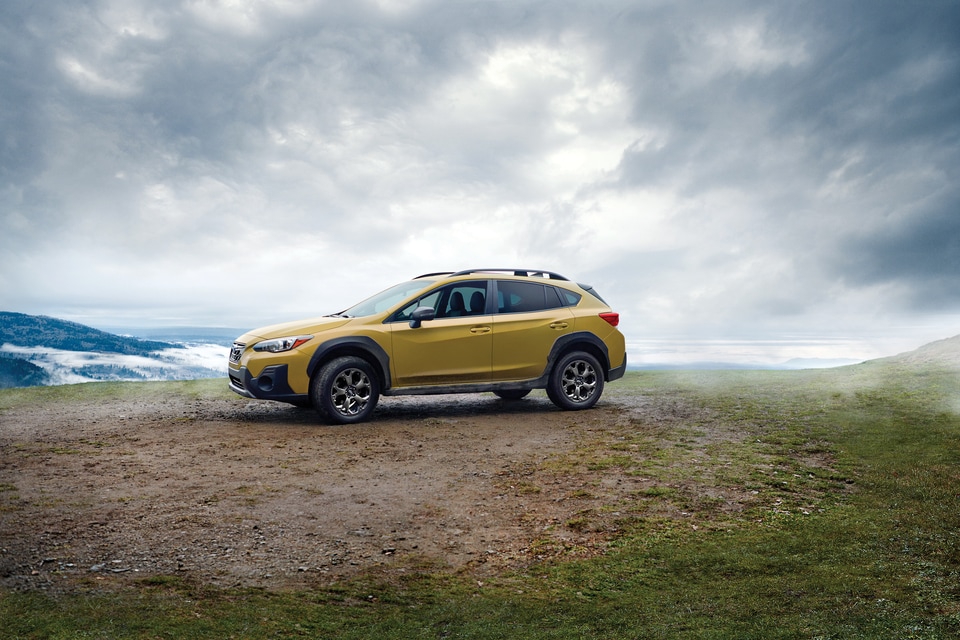 Technology
Are you a Canonsburg driver who enjoys performance, but really gets excited when it comes to the technology that comes standard and available with a vehicle? If this describes you, the 2021 Subaru Crosstrek might be quite exciting because it offers many standard and available features and technology for you to peruse.
When it comes to connectivity, the 2021 Crosstrek has you covered. This Subaru SUV comes standard with Apple CarPlay® and Android Auto™ smartphone integration. These apps use the Subaru STARLINK Multimedia System to connect with drivers. The STARLINK infotainment system also features available voice activated navigation through Tom Tom. When you drive a 2021 Crosstrek, you won't ever have to worry about not being able to find your destination.
There is also an available Harman Kardon® Premium Audio System that works to give passengers a supreme sound experience. Your music and podcasts can now be played with crystal clear reproduction.
Safety
Safety is an important part of any vehicle driving experience. Most McMurray drivers want the peace of mind knowing that their passengers are going to be safe when they are navigating today's roads. Luckily, the 2021 Subaru Crosstrek allows people that opportunity with its abundance of standard and available safety features.
The Subaru EyeSight® suite of driver assist technology features are jam-packed with safety features that allow for more vigilance while you are on your day-to-day travels. This suite includes features like Automatic Pre-Collision Braking, Adaptive Cruise Control, Lane Keep Assist with Sway Warning, and Pre-Collision Throttle Management. There are also many available safety features to accompany this suite. Blind Spot Detection, Rear Cross-Traffic Alert, and Reverse Automatic Braking are just a few of the available safety features you can find in this vehicle.
Learn About Our Subaru Financing Promotions
Do you want to find out the many ways we can assist you with finding room in your budget for a 2021 Subaru Crosstrek? Explore the Subaru financing deals and lease offers at Subaru of South Hills, in McMurray, PA, or fill out our financing form, today to see what kind of financing solutions we can offer you.
Thinking of Buying or Leasing a New Subaru Crosstrek? Examine All the Purchasing and Leasing Specials at Subaru of South Hills
Are you a Pittsburgh, PA area driver considering the purchase or lease of a new Subaru Crosstrek? Do financing specials have the ability to sway your decision on whether to buy or lease? At this point, you're probably accustomed to seeing all the advertising from car dealers regarding their financing promotions. The truth is that the Subaru purchasing and leasing specials can be a great way for you to make your dreams of a new Subaru Crosstrek a reality. The finance center at Subaru of South Hills, located at 3260 Washington Road in McMurray, PA, can help you guide you through these intriguing specials.
See How the Subaru Crosstrek Can Meet Your Needs
If you're a Mount Lebanon, PA driver looking for a vehicle to meet your needs for every season, the Subaru Crosstrek is a great choice. For starters, the Crosstrek is a great daily commuting option. It's got a huge amount of passenger space for when you're taking the ride in with the family from Canonsburg in the morning, as well as a very comfortable ride. During the winter you will love the standard Subaru Symmetrical All-Wheel Drive and the traction it offers. In addition, this crossover Subaru SUV offers a copious amount of ground clearance, so you don't need to be concerned about doing a little off-roading in your spare time.
We've Got Financing Offers to Make You Take Notice
Buying or leasing a new Subaru Crosstrek is a big decision and auto financing is a huge factor for many South Hills drivers. This is where the Subaru financing specials come into play. The buying and leasing specials that are offered by Subaru of South Hills can help provide you with the affordability you want and get you behind the wheel of a new Subaru Crosstrek. There are often great interest rates and low lease payments offered on this crossover SUV and we wouldn't want any of our Bethel Park, PA customers to miss out on the right auto financing solution for them.
Contact Us
Do you still have questions about any of the Subaru financing offers you see? Get in touch with a member of the finance staff at Subaru of South Hills, in McMurray, PA, today, as many of these specials expire monthly, and find out everything you want to know about these impressive promotions.