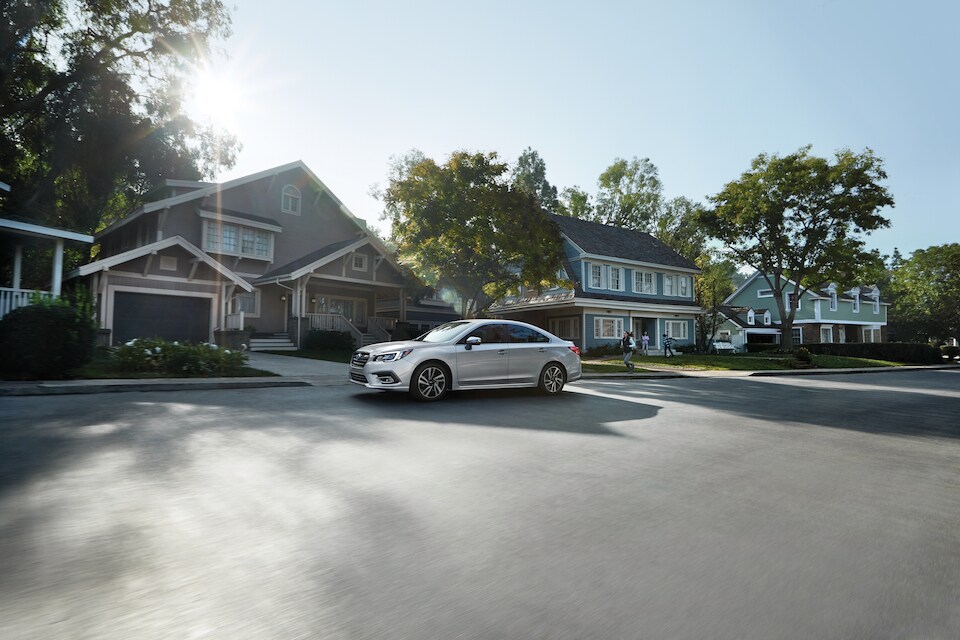 New Subaru Legacy Comparison
Compare vs. the New Honda Accord and New Toyota Camry
Subaru Legacy Takes an Unmatched Stance Among the Pittsburgh Area Competition
While there are many popular midsize sedans in the Bridgeville, PA, area that you may see on the streets like the Honda Accord and Toyota Camry, the Subaru Legacy has an edge when looking at it among competitors. With unrivaled capability and an interior that can be a haven for a comfortable road trip and keep you assured with the numerous advanced safety technologies you'll see; the Subaru Legacy truly provides a special experience. Much more will surpass your expectations for a sedan, and you can get into more detail about new Subaru Legacy sedans at Subaru of South Hills near Carnegie, PA.
A New Subaru Legacy Can Make Your Daily and Unexpected Adventures Exhilarating
Fully equipped with a plethora of safety features with standard EyeSight® Driver Assist Technology, a new Subaru Legacy can take you where you need to go, and you can feel a spark of confidence while doing so. Of course, the legendary Subaru Symmetrical All-Wheel Drive can give assurance as well, as can features like Vehicle Dynamics Control, a Traction Control System, and Active Torque Vectoring.
The interior of the Subaru sedan is spacious and accommodating for those residing in the front and rear. Plus, with reachable Apple CarPlay™ and Android Auto™ standard, you can have a blast accessing entertainment and more. You can also have 12 speakers to enjoy tunes on with the available Harman Kardon® premium audio system, and with components like memory seating and heated rear seats offered, the time spent in the Subaru Legacy can be superb.
You'll have a lot of choices to think about when picking out your new sedan, but which model doesn't have to be one. See the Subaru Legacy shine while comparing it to the Honda Accord and Toyota Camry!
Subaru Legacy
Honda Accord
Toyota Camry
Available All-Wheel Drive
Standard Subaru Symmetrical
All-Wheel Drive
No
No
Standard Apple CarPlay™
and Android Auto™
Yes
No
Only Apple CarPlay™
Android Auto™ N/A
Vehicle Height
59.0-inches
57.1-inches
56.9-inches
Rear Shoulder Room
57.3-inches
56.5-inches
55.7-inches
Subaru Legacy vs. Honda Accord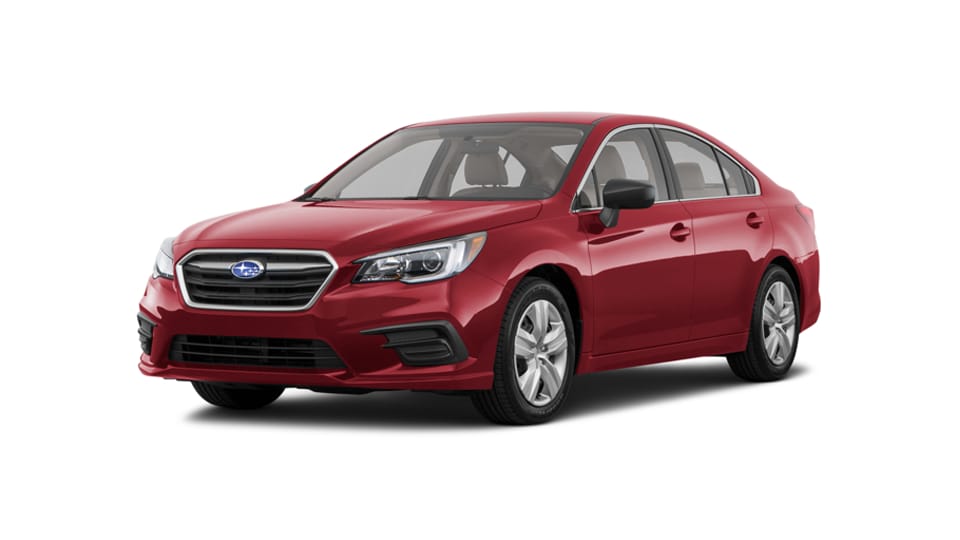 Subaru Legacy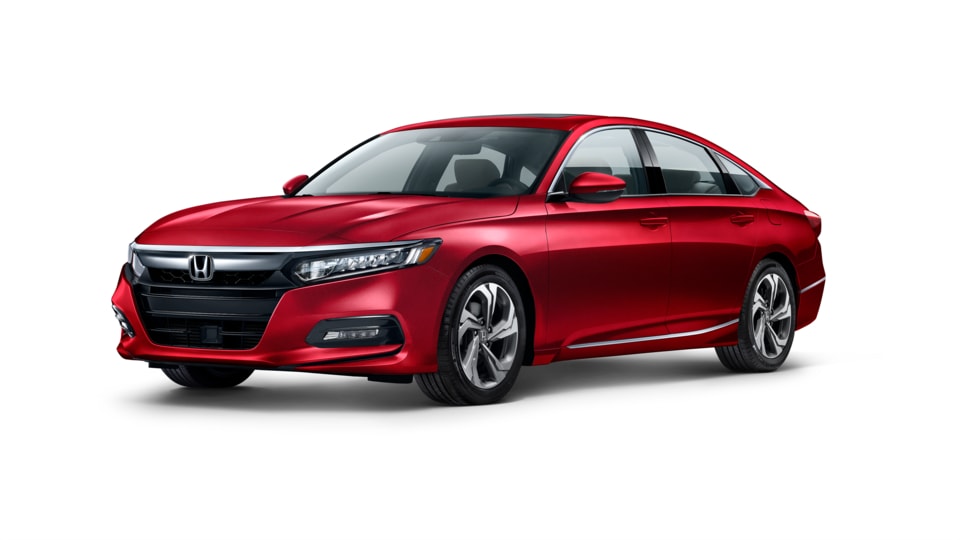 Honda Accord
From Power to Standard Technology and Space - The Subaru Legacy Takes It Over the Honda Accord
The Subaru Legacy allows for a more stretched out experience in the front with a legroom of 42.9-inches comparative to the 42.3-inches seen with the Honda Accord for front legroom. Passengers in the rear seats of the Subaru Legacy can also feel a sense of spaciousness with 57.3-inches of shoulder room. The rear shoulder room for the Honda Accord comes in at 56.5-inches available.
You may know the Honda Accord for plenty of technology, but the Subaru Legacy not only comes with a substantial list of available technologies but has an advantage with standard features over the Honda Accord. For instance, the Subaru Legacy has a 6.5-inch touchscreen standard, where the SUBARU STARLINK™ Multimedia Plus system has Apple CarPlay™ and Android Auto™ integrated. Yes, the Honda Accord OFFERS Apple CarPlay™ and Android Auto™, but they aren't standard.
If you want a sedan that can simply trudge through the seasons and weather that comes with them around the Bethel Park area, a new Subaru Legacy makes the selection easy with Subaru Symmetrical All-Wheel Drive, Active Torque Vectoring, and more. Not only is All-Wheel Drive not available for the Honda Accord, but if power is on your requirement list for a sedan, the Subaru Legacy 3.6R Limited trim has a 3.6-liter 6-cylinder SUBARU BOXER® engine offering 256 Horsepower in comparison to the 252-Horsepower 2.0-liter engine offered for the Honda Accord.
Subaru Legacy vs. Toyota Camry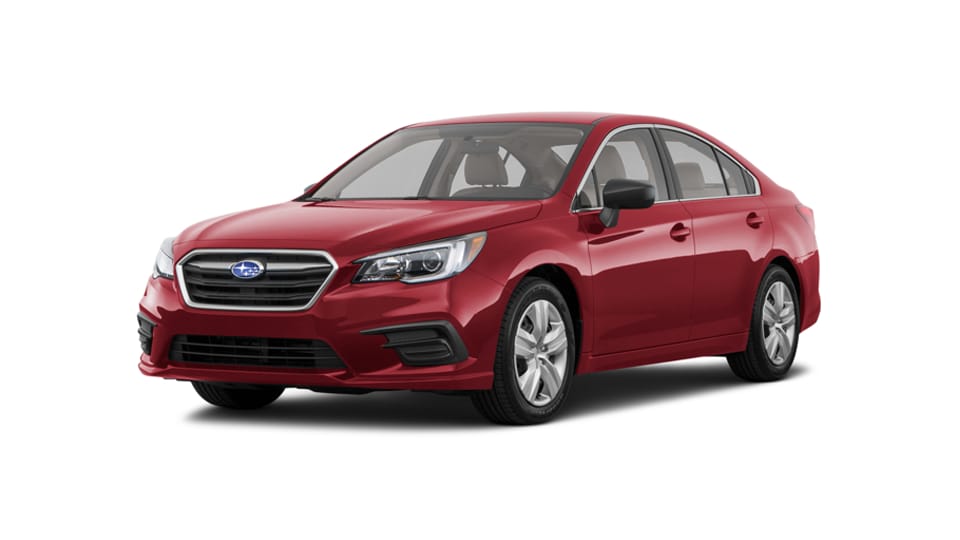 Subaru Legacy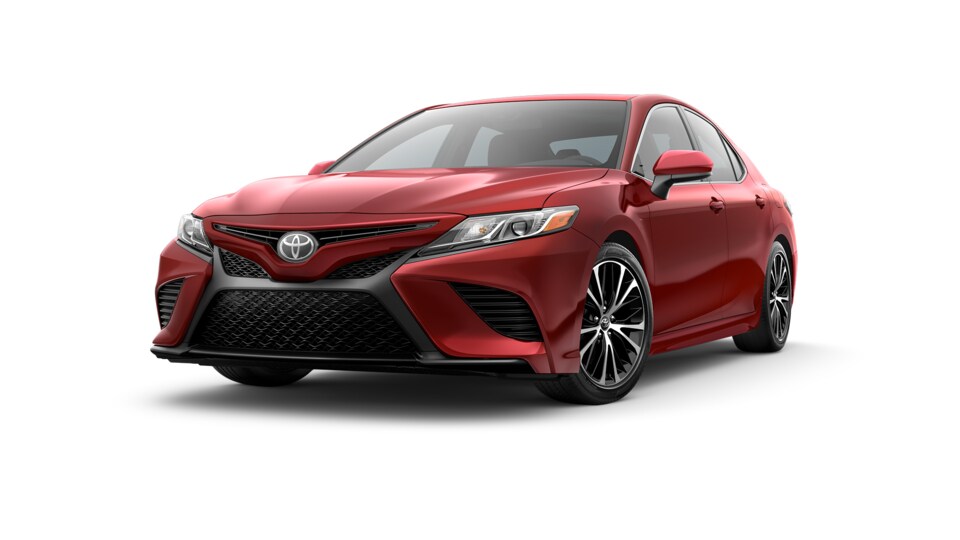 Toyota Camry
See Why You'll Choose the Subaru Legacy Over the Toyota Camry for Space and Luxury
If you're really searching for a sedan that can give you comfort options; the Subaru Legacy offers a 10-way power adjustable driver's seat and available memory functions. The configurations have an edge over the Toyota Camry that offers an 8-way power adjustable seat for the driver's side. Also, while both the Toyota Camry and Subaru Legacy offer heated front seats, the Subaru Legacy also offers heated rear seats that can give passengers in the rear seats that luxurious comfort during the cooler weather, too.
For those in the front of the Subaru Legacy, and those in the back seats, there is substantial legroom with 42.9-inches in the front and 38.1-inches for the rear. These measurements can lean you to the Subaru over the Toyota Camry that has 42.1-inches of legroom in the front and 38.0-inches for the rear of the sedan.
You can discover more room in other areas for the Subaru Legacy as well like passenger volume and front shoulder room. The Subaru Legacy offers 104.6 cubic feet without the moonroof for passenger volume, and in the Toyota Camry, 100.4 cubic feet of passenger volume is available. For front shoulder room, you can really relax with the Subaru Legacy and the 58.1-inches you have for space. The front shoulder space for the Toyota Camry offers 57.7-inches.